Wet
Basement?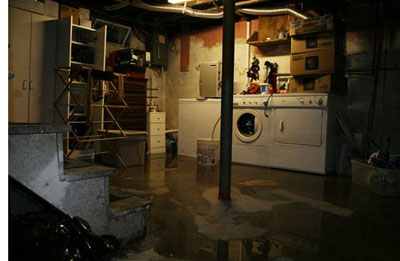 Call 704-841-7638 for your FREE inspection! Or use the Contact Us form to send us a request via email.
A flooding, leaky, wet or damp basement is unusable space, not to mention the musty odor and damp smell. Mold, mildew, efflorescence and fungal growth allow for unhealthy air quality and activated allergen problems. AquaTech has over 16 years of experience in handling all types of below grade moisture problems. We are set apart, because we assess your basements moisture problem and we design the most efficient, economical and long term solution for your individual basement. Keeping your basement dry will improve your indoor air quality and make you have a healthier, green home. AquaTech is an industry leader in evaluating and solving North Carolina and South Carolina's waterproofing issues.
Service areas for Basement Systems and Crawlspace Drainage Systems
We install our Basement Systems and Crawlspace Systems in North and South Carolina. Our areas include Charlotte, Concord, Kannapolis, Hickory, Gastonia, Matthews, Statesville, Huntersville, Monroe, Kings Mountain, Mt. Holly, Belmont, Indian Trail, Fort Mill, Rock Hill, Lancaster, Denver, Lake Norman and Lake Wylie. We are a full service basement and crawlspace waterproofing contractor.
Signs of a Damp or Wet Basement
Water stains along walls or floor. This could be caused by something simple such as an overflowing laundry tub or it could be a result of water seeping in through basement windows, the walls or the floor.
Musty odor or damp smell. Excess moisture in a basement can cause an unmistakable smell.
Mold. It could be colored black, brown, yellow or green, and you won't know for certain if it's mold without testing it. Often the northwest corner of a house is known as a "cold corner" and susceptible to developing mold.
Efflorescence. This condition produces a white or sometimes grayish ash on the walls. Sometimes it sparkles. Efflorescence is caused by salt deposits left behind by evaporating water.
Most basements, by the sheer nature of the fact that they are built into the ground, present the possibility that water can intrude, turning what was once a dry basement into a wet basement. This is because water in the soil can put constant pressure on basement walls. Plus, water follows the path of least resistance inside a home and over time can find its way into a basement.
Standing water inside and/or seepage into residential crawl spaces and basements can cause frustrating problems for the homeowner. These problems can be both immediate and long term. For example, standing water and mud inside crawl spaces make it very difficult and messy to gain access under the house for inspecting, maintaining, and servicing electrical circuits, drains and water lines, heating and air conditioning, and other utilities. Wet basements and crawl spaces are sources of high humidity, which can produce surface condensation, mildew and fungi, musty odors, and an unhealthful environment. Such moisture can cause deterioration of floor joists, beams, subflooring, insulation, and electrical-mechanical systems.
Prolonged water around the footer and foundation wall can soften the soil and weaken its bearing capacity, increasing the possibility of wall settlement and cracking. Serious seepage under the foundation footer may erode soil away and cause the wall to drop or crack. Excessive moisture can eventually penetrate the subflooring and buckle the flooring or cause warping, making doors and cabinets difficult to close or open. Since crawl space or basement dampness always moves toward the drier upstairs areas, higher humidity will result in costlier heating and air conditioning bills. In the case of crawl spaces, if the under flooring insulation collects moisture, or sags from excessive wetness, the heating and air conditioning costs are driven even higher.
Finally, wet basements and crawl spaces reduce the value of the house–at least by the amount that would be required to repair the damage and to eliminate the cause of the problem. Some homeowners are reluctant to discuss or admit their water problem; for fear that the publicity of an actual or even a perceived problem would reduce the value of their investment. Homeowners, in such situations, should immediately seek professional assistance in assessing the source and extent of the problem and in finding a remedy.